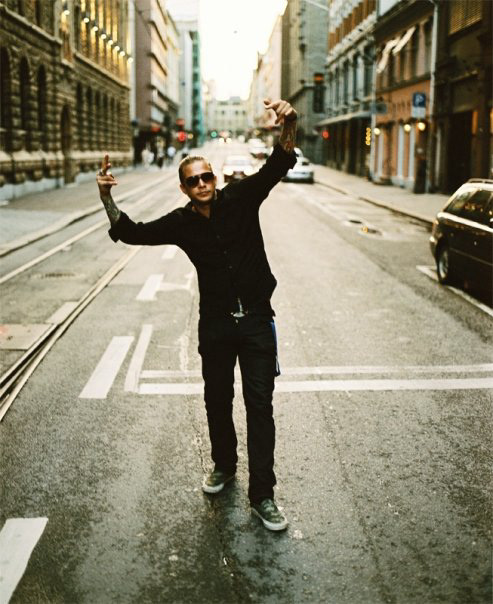 Born in Uppsala back in '77 and raised a little bit all over. My parents had that lifestyle where they could work where they lived, not being bound to a geographic place due to a specific job. Born in one of Swedens larger cities we moved out to the countryside at an early age. And although I´ve always felt like a city boy at heart my values resigns from the swedish countryside.
As a boy I always had the urge to do stuff, get away and experience new places, that itch. The love for travel came naturally in my blood, my father signed on to a merchant freight ship and went to sea at 17 years old taking him to the worlds end and back. We traveled a lot when I was young, all over the place and it gave me so much more than just sun and beach. The beauty and colors of other cultures and ways of life I could not have dreamt of.
As I described earlier my first experience with photo was with that polaroid camera but the real love affair with photography came years later when I stayed with my uncle for a couple of weeks. He was a nature photographer who had his base in Uppsala. His own studio, darkroom, and a pretty awesome camera setup. This was were my whole understanding of what photography is came to be. The framing, use of light, depth of field and so on. We spent days in the woods, shooting viper snakes and birds and it was great.
At 20 years old I moved to Perth Australia, where I studied Photography. I took a bachelor in Communications, Majoring in Photomedia and  Graphic Design. This was an amazing experience and further more made me into the photographer and person I am today. At this time we still used analog cameras and developed our films in the darkroom and I truly believe that learning from using actual film gives you more respect and understanding of what it means to take a picture a even more so, why you are taking that picture. I studied under a couple of great Australian photographers such as Max Pam and Kevin Ballantine. It was such a great study environment, imagine a student from the northernmost part of the world living Down Under. It was Kodak moments everywhere you turned.
When I came back to Sweden and Stockholm, where I now was based, it didn't take me long to get that itch again. So I moved to Oslo, Norway where I hooked up with fellow students from my time in Australia. Oslo at that time had such a great atmosphere and vibe. We were quite a few that had studied abroad and together we just continued our thing. At this time my main photography became the music scene, live shows and festivals. Me and a couple of the boys formed a little production crew and we made short commercials, live film and photo from the festival scenes and music videos. Oslo was great and I had a blast, but after 7 years it was time to head back.
Fast forward a couple of years and I am now living in Stockholm and I have found my love, my partner in crime and we have two beautiful children. And now I feel that itch again but this time not to get away but to go home. I have always said that if I´m gonna live in the city, I want to live in that citys centre, otherwise I can just live in the woods out in the countryside. And so that´s what we did, packed up our three room apartment in Stockholms utmost centre and moved to a enormous house Sågmyra, Dalarna. A small village with around 550 inhabitants where we now call home. This is now our base of operations and were we grow our family. From here we run a whole creative factory which includes photo/filmstudio, restaurant & events, a second hand fashion house and much more.
                                                                                                                                                  Olof